Hosted by:
NorthSide Baptist Church
Pastor Adam Garber
1800 W. Highway 190
Nolanville, TX 76559
Dates: Friday May 1st & Saturday May 2nd, 2020
Cost: Free Registration, Free Meals, Free Activities
Ages: 6th - 12th grade
Guest Speaker:
Evangelist Caleb Garraway
Conference Schedule:
Friday:
5:45pm - Registration, Dinner, & Car Smash
7:00pm - Session #1 (Auditorium)

After Service - Ice Cream Fellowship (under the tent)
Saturday:
9:30am - Registration Opens
9:45am - Opening Games (Auditorium)
10:00am - Session #2 (Auditorium)
11:00am - Platform Games & Prizes
11:30am - Session #3 (Auditorium)
After Service Ends
Lunch (under the tent)
Field Games to include: Inflatables, Obstacle Course, Basketball, Football, and other field activities
For group registration please contact NorthSide Baptist Church at:
Phone 254-690-6722
Email: info@nsbc-fh.org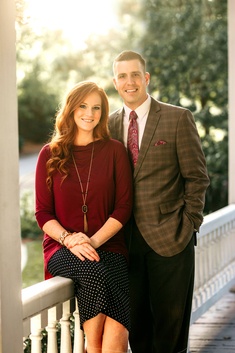 Caleb and Katie Garraway travel in full-time evangelism preaching, teaching, and singing in churches, Christian schools, and conferences across America. With hearts that burn for national revival, they founded Remnant Ministries — an evangelistic God & Country ministry with the three-fold emphasis of bringing redemption to the lost, revival to the church, and restoration to the country.
Caleb and Katie have recorded numerous music albums, have worked with Majesty Music/Patch the Pirate, and have written several books for children, young people, and adults with themes that include Bible character, dating and purity, and America's Christian heritage. Caleb, Katie, and their children travel most of the year, but always enjoy spending time at their home in Washington, IA.
3 on 3 Guys Basketball Tournament
Register today for our first annual 3 on 3 guys basketball tournament.
Cost is $5 per team
Teams may have up to 4 players.
Teams must register together by 9:45am on Saturday
The Tournament will take place during the Field games on the basketball court.
Additional rules will be supplied to the team via email when registered.
Register Today!
3 on 3 Guys Basketball Team Registration